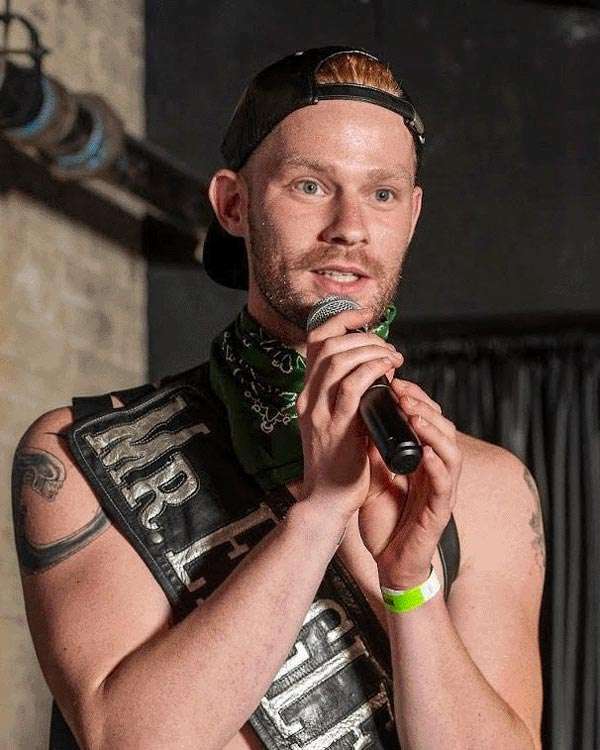 Chris Kelley
Mr. Eagle NYC 2023
CHRIS KELLEY (he/him/his) is a set decorator currently based in New York. As a proud member of IATSE Local 52 as well as the Set Decorators' Society of America, Kelley worked on the most recent season of 'American Horror Story,' with sets focusing both on queer art and tracing the origins of our shared kink history.
Notably, he recreated The Mineshaft bar (featured in 'Cruising') inside The Eagle — complete with classic period-correct details.
His work aims to honor the legacy of our New York leather lifestyle through a respectful, non-judgmental lens. Frequently, mainstream Hollywood turns the kink/fetish communities into a punchline, and Chris made sure that everything on set for 'American Horror Story' was well-researched and accurately represented. His work for the season has been featured on Chairish, Thrillist, and CNN International.